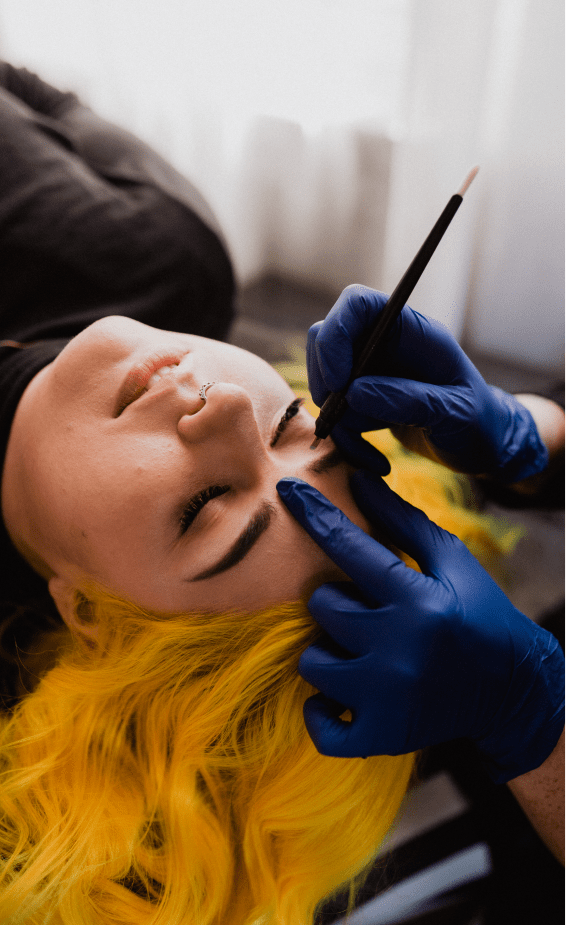 If any of the following medical conditions apply to you, unfortunately, you will not be able to book for a service:
Hypertrophic or keloid scarring
Psoriasis or eczema at the procedure site
Unregulated high/low blood pressure
Currently partaking in chemo, radiation, or immunosuppressive therapy
IVF treatments
Surgery within 3 Months
Blood clotting disorder
Allergies to pigments, dyes, or metals
Taking blood thinners
The following conditions will allow you to book, with your primary care physicians approval (written proof must be brought to the appointment):
Diabetes:

Diabetes can cause unfavorable healed results, and may need additional touch ups and more frequent color boosting sessions)

Thyroid:

Certain thyroid conditions will cause pigmentation to fade faster than average; color boosting sessions may need to be more frequent.

Autoimmune Disease:

Taking immunosuppressive therapy leads to a higher risk of infection and poor healed results.

Lupus:

Lupus can be triggered when the auto immune system feels threatened. Having a cosmetic procedure done may result in a flair up.
**ALL CONDITIONS ABOVE MUST HAVE WRITTEN APPROVAL FROM YOUR MEDICAL PROFESSIONAL BEFORE RECEIVING A SERVICE. FAILURE TO PROVIDE SUCH WILL RESULT IN CANCELING YOUR APPOINTMENT.**
Please advise your technician of these :
If you are on any medications to regulate hormones, blood pressure, transplant rejection, diabetes, thyroid, etc.
If you have had a cold sore/ fever blister/ herpes outbreak on or near the procedure site at any point during your life time, as visiting your doctor for antiviral medication to take before and after the procedure is necessary.
Have allergies to latex, adhesives, local anesthetics, food or nuts, etc. 
Have any blood borne pathogens, or communicable diseases; as to advise aftercare adjustments.