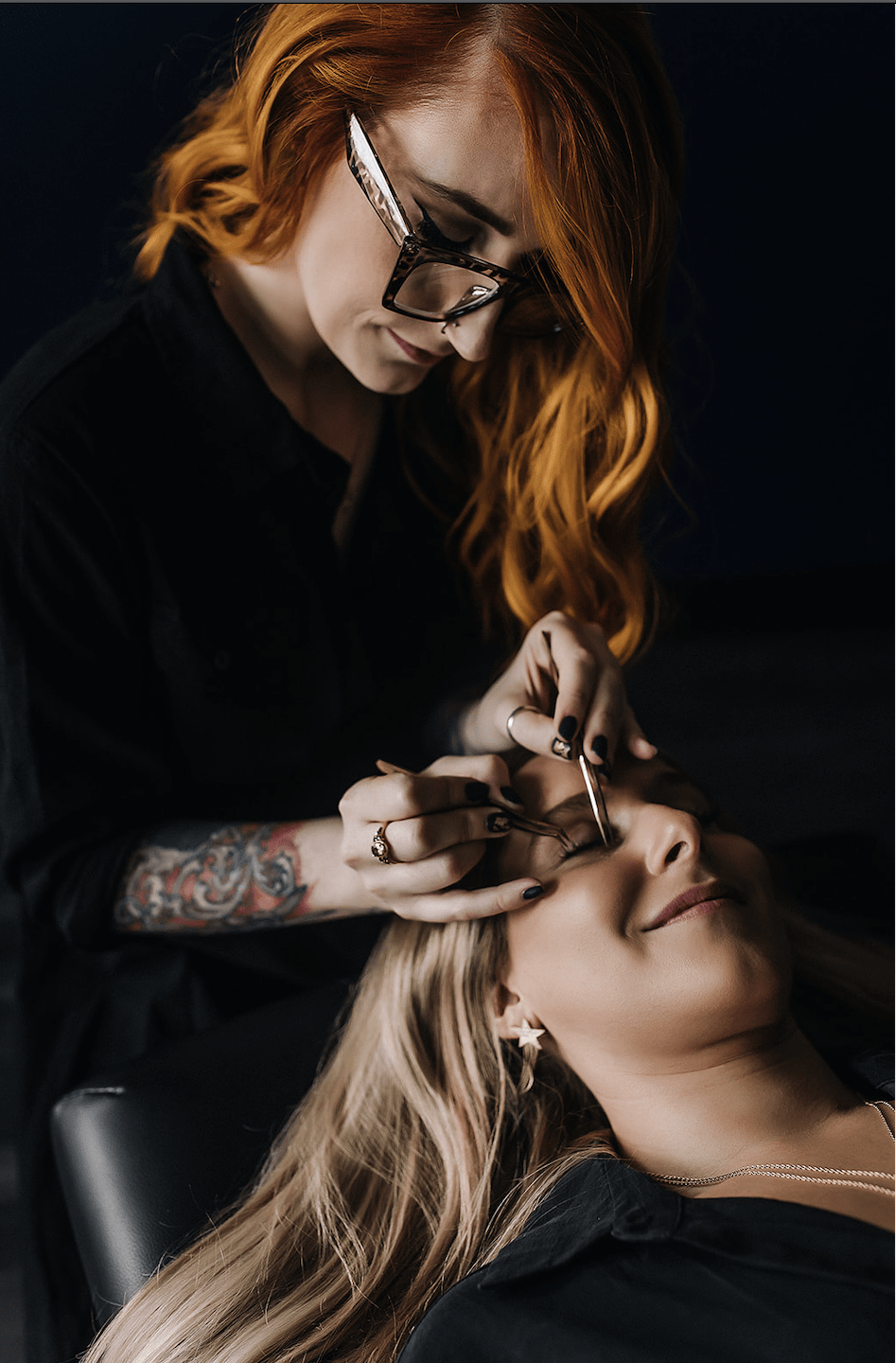 Policies
Student Requirements
All students must be over the age of 18, and hold the licensing required to perform the skill being taught.
Arrival
Please be on time to your class, any attendee that is more than 15 minutes late to the start time will be asked to leave, forfeiting their payment, and will need to pay for a new class
Masks, Facial Covering
Masks and facial coverings are not required during lecture and practice on mannequins; but will be necessary when working on models. Masks will be provided for this part of class.
Waiver Release
A photo release form will be supplied at the beginning of training so that photos of class can be taken, your models will also be supplied with photo release and service release forms from LV Lash and Brow, to be kept on the premises
Cancellation 
All seat reservation fees are non refundable, nor transferable, for any reason whatsoever. Please be mindful and aware of this when reserving your seat. 
LV Lash and Brow reserves the right to cancel or postpone a class due to inclement weather or unforeseen circumstances, in the instance of force majeure, where the instructor can not uphold the obligations of education . If the class is postponed or canceled all fees will be transferred to a new date.
Code of Conduct
All students are required to show up to class well groomed and properly dressed. 
Open toed shoes, revealing articles of clothing, or articles of offensive nature will not be tolerated and the student will be asked to leave or change.
Hair, nails and body must be well groomed with upstanding hygienic practice. Any length of hair that can fall into the face while working on mannequins and models must be tied back away from the face.
Dangling or bulky jewelry is not recommended.
Disruptive or offensive behavior in the class room will not be tolerated, student will be asked to leave for creating this environment.
Class time missed due to these reasons will not be refunded.
Course Curriculum
These class rooms were designed with the intention of delivering the fundamentals or advanced techniques as described in the course outline. It is up to the student to put their best foot forward, be interactive, and do their best to absorb the information that is being delivered. Under no circumstances, whatsoever, will refunds be made if a student feels the course did not benefit them or otherwise.
Protection of Education
The education and materials used in these courses were meticulously gathered and developed to create the best learning atmosphere. Sharing these materials, educational or tangible, with unpaid students is considered theft of intellectual property and will be prosecuted by law.
While being a student who has registered and participated in the education being held, it is with understanding that this does not constitute permission to act on behalf of LV Lash and Brow as an affiliate, employee, contractor, trainer or representative of the business.
Liability and Hold Harmless
LV Lash and Brow denies any liability from any and all claims, demands, damages, actions, causes of action or suits of any kind or of any nature whatsoever that may arise hereafter out of or in any way relating to any and all injuries, damages, losses of any and every kind, pertaining, but not limited to both personal property, personal injuries, losses, or damages that may develop in the present or future as a result of or in any way relating to the educational programs being held.
Attendance and Certification
At the end of the class, all students will receive a certificate of attendance. To obtain a certificate of completion, three model photos showing the steps required will need to be sent to lvlasheducation@gmail.com to be critiqued. Once three models have been approved a certification note will be sent to the email provided.
( this does not apply to the color work shop or everything brows)