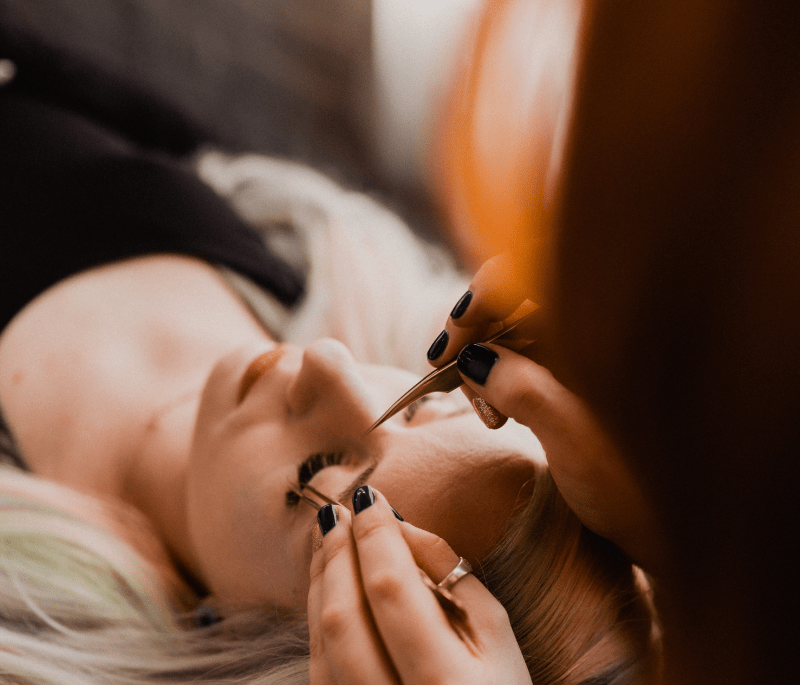 LV Lash and Brow Policies
Arrival
New guests, please aim to arrive 5-10 minutes before your scheduled appointment time  to fill out any additional paperwork.
Appointment times are carefully budgeted based upon the experience and average service completion time, with that being stated:
If you arrive after your scheduled appointment time, it may not be possible to extend the time available for your booked service; if your service is shortened due to your late arrival, you will still be charged the full cost of service. 
Any arrival  more than 15 minutes after the appointment start time will have to be rescheduled, 50% of the service cost will be charged to cover the time that the artist will no longer be able to fill.
When arriving for a lash fill, please arrive with clean/makeup free eyes and lashes. Extra time spent cleaning your lashes will mean less time lashing.
Reservation Fee
A reservation fee is needed to book any "full services" I.e. classic/ hybrid/ volume/ mega volume full set.
This fee is non- refundable, and only transferable to one (1) new date if appointment is rescheduled with more than 24 hours of the original scheduled time.
If the appointment is rescheduled or canceled  less than 24 hours, the reservation fee is forfeited and a new reservation fee must be paid before rebooking, there are no exceptions.
Card on File
An up to date card must be kept on file to continue to be serviced at LV Lash and Brow; this card will not ever be charged without proper notification in the instance that there is a cancelation or rescheduling of an appointment within 24 hours, or a full charge of service for a no call/no show. Any outstanding balances need to be paid before any future appointments can be made.
Sickness or Family Emergency
If you, or another person in your household, has an infectious or contagious illness, please contact us as soon as possible to reschedule your appointment for a later date. For your safety and that of staff and other clients, please do not come to your appointments sick. If it is assumed you are currently sick, your appointment may be cut short or cancelled and rescheduled for when you are healthy again.
Cancellation/ Reschedule  + No Show
A minimum of 24 hours notice is required to reschedule/cancel a booked appointment without penalty. As a courtesy, appointment reminders are sent out 72, 48, and one hour either by text, email, or both prior to your appointment. If an appointment is cancelled or rescheduled less than 24 hours of your appointment, you will be charged 50% of your service as a cancellation fee. If you no show ( do not arrive/ do not have contact until after your scheduled time has started), or arrive more than 15 minutes late to your scheduled time you will be charged 100% of your service as a cancellation fee. There are no exceptions to these policies.
A credit card deposit for all new clients will be required at the time of booking and will not be additionally charged unless the aforementioned has occurred. This is to protect your time that is set aside especially for you, as well as the artists time that will not be able to be filled in a last minute cancelation, there are no exceptions.
Other Artists' Work
Due to the unregulated nature of eyelash extension trainings, certifications and state board regulations, there are a lot of lash artists that have been improperly trained; and at LV Lash and Brow, our priority is your natural lash health and eye safety. Thus, if you are interested in being serviced by any of our artists here at the facility the lash extensions will need to be removed and a full set applied at the artists pricing. We can not guarantee the integrity of other business' work, so we will not, in good conscious, work over any other artistry than that of LV Lash and Brow.
Fill Time Frame
Lash fills under a training artist are strictly two weeks, any fills further than that will result in the need for a new full set.
Results
The artist that you are booking with has been trained and educated in the service being provided. This artist just needs more practice to perfect their craft, which is why the services are given at discounted pricing. Results can not be guarenteed.
Refund Policy
You are paying for artist time, product and other expenses used to provide you with a service. No refunds full, partial or otherwise will be given for any reason on services or products.  These services are given at a steeply discounted price and a satisfaction timeframe will not be provided. The cost of discounted services are strictly to cover the artists time and product; as there is no profit margin, free fixes for work will not be applicable. 
Child and Guest Policy
While we love friends and family, our space is too intimate to bring extra guests along.