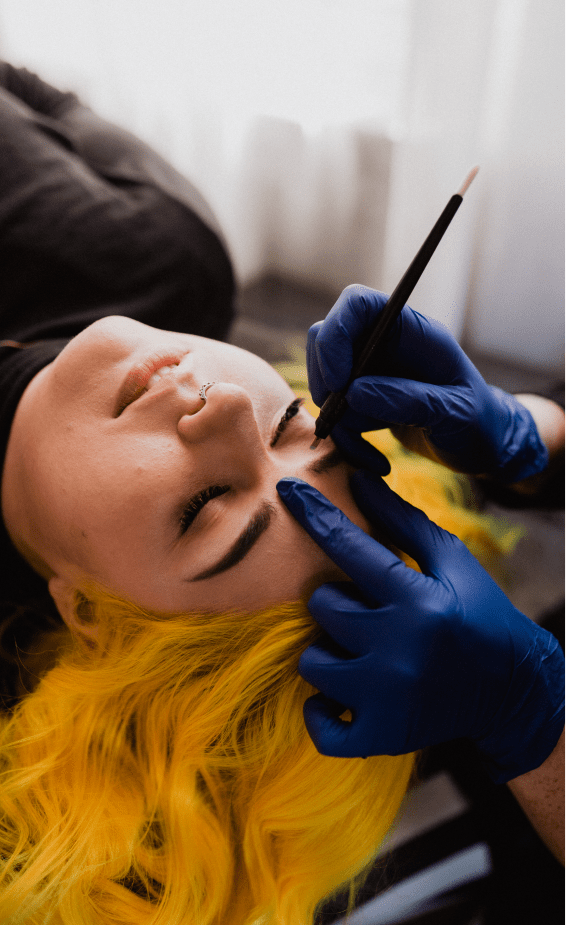 LV Permanent Cosmetics Policies
All permanent cosmetic services take place over the course of 2 visits (an initial visit, and 1 mandatory perfecting session) and are performed at our sister studio at 225 S. 17th Street, Easton PA 18042.
Microblading is not recommended for those with oily skin, enlarged pores or over the age of 60
Arrival
Please aim to arrive 5-10 minutes before your scheduled appointment time . Our space is limited, please do not arrive more than 10 minutes prior as this will lead to over crowding. If you arrive after your scheduled appointment time, it may not be possible to extend the time available for your booked service; if your service is shortened due to your late arrival, you will still be charged the full cost of service. Any client more than fifteen (15)  minutes late to their scheduled appointment must reschedule, fee for late arrival rescheduling is explained in 'cancelation/ no show' below.
Reservation Fee
A $100 reservation fee is needed to book all Initial services for permanent cosmetics. This fee is non refundable, and transferable of One (1) time to a new date shall an emergency occur. After the One (1) allocated transfer, if the appointment is needed to be moved again, a new reservation fee will be required
Refund Policy
You are paying for artist time, product and other expenses used to provide you with a service. No refunds will be given for any reason on services or products. 
Cancellation + No Show
As a courtesy, appointment reminders are sent out 72, 48, and one hour either by text, email, or both prior to your appointment. If an appointment is cancelled or rescheduled within 48 hours of your appointment, you will be charged 50% of your service as a cancellation fee. If you reschedule or no show your appointment within 4 hours of your scheduled appointment time, you will be charged 100% of your service as a cancellation fee.
Other Artists' Work
A consultation is needed before working on top of another artists work can be approved. Please email us with clear, make up free, photos of your permanent make up in indirect light, with information of how long ago the procedure was done.
After Hours Appointments
Certain circumstances and seasons may leave you in a panic to squeeze in a last minute appointment that is outside of our normal business hours. After hours appointments may be available on a case by case basis for an additional $75 fee. Please contact us directly to schedule your after hours appointments.
Child and Guest Policy
While we love friends and family, our space is too intimate to bring extra guests along. Please leave all guests, friends, and people under the age of 18 at home.